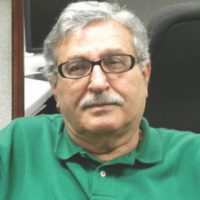 Dr. Ibrahim J. Affaneh
Chairperson; Professor, Department of Finance and Legal Studies
Ph.D. – University of Utah
MBA – University of Utah
BA – University of Cairo
Professor Ibrahim Affaneh has an extensive experience in teaching graduate and undergraduate courses in the areas of corporate finance, international finance and financial institutions. His primary areas of research include emerging equity markets and financial institutions. His teaching experience extends to universities in the U.S., Kuwait, Jordan, and Palestine.
His research has been published in refereed journals such as the Journal of Research in Finance, International Journal of Business, International Review of Comparative Public Policy, Journal of Emerging Markets, and the Journal of Academy of Finance.
In addition to his teaching and research, Professor Affaneh has gained professional experience as a consultant and trainer for several financial institutions.