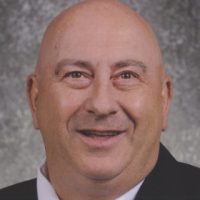 Dr. James Rodger
Professor, Department of MIS
Doctorate of Business Administration Southern Illinois University
M.B.A., Indiana University of Pennsylvania
B.S., University of Pittsburgh
Professor Rodger has extensive experience in teaching undergraduate and graduate courses in the areas of Business Statistics, Business Systems Technology, LAN design & Statistics, Micro based Computer Literacy, Data Warehousing & Mining, Analysis and Logical Design, Distribution Business Info Systems and many more.
His primary research interests include Software Engineering Team Size, Supply Chain Management Backorder Prediction and Health Care Informatics.
His research was published in journals like International Journal of Hybrid Intelligent Systems, Issues in Information Systems, Journal of Global Management Research, Decision Support Systems, Information Technology and Management, International Transactions in Operational Research, Explore, Communications of the ACM, Computers & Operations Research, Journal of Forecasting and many more.
Prior to joining IUP, Dr. Rodger worked in the University of Pittsburgh at Johnstown and Southern Illinois University.