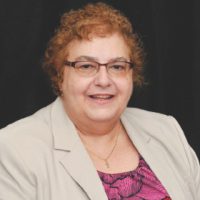 Dr. Joette M. Wisnieski
Professor, Department of Management
Associate Professor of Management
Associate Director, IUP Small Business Institute
Ph.D., University of Georgia (Strategic Management)
M.B.A., Pennsylvania State University
B.A., Pennsylvania State University
Professor Wisnieski teaches a number of Graduate and Undergraduate courses primarily in the areas of Strategic Management (Business Policy), Small Business & Entrepreneurship, and Organizational Behavior/Theory classes.
Dr. Wisnieski's research is primarily in the areas of strategy management and small business and entrepreneurship. She has published two journal articles with two more under review and presented an additional 15 proceedings and papers at conferences. She served as Associate Editor, Journal of Small Business Strategy (1998-2004).
Prior to joining the faculty at IUP, Dr. Wisnieski spent 24 years in a variety of positions in for profit and nonprofit organizations. She also started and ran her own small business during this time. In addition, she served as a Consultant to both large corporations and small businesses.
Dr. Wisnieski is actively involved in consulting activities including the student-based consulting projects as Associate Director, IUP Small Business Institute (SBI) in addition to the IUP Self Employment Assistance Program (SEAP) and private clients.
She was honored with the Eberly College of Business Teacher of the Year, 1997.