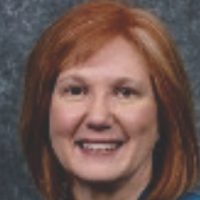 Dr. Micki Hyde
Professor, Department of MIS & Decision Sciences
Ph.D., Southern Illinois University at Carbondale
M.B.A., Middle Tennessee State University
B.B.A., University of Georgia
Professor Hyde has extensive experience in teaching undergraduate and graduate courses in the areas of Micro based Computer Literacy; Business Statistics; Project Management & Implementation; Concepts & Principles; Architecture & Infrastructure; Systems Analysis & Design; and Management Information Systems.
Her main research areas include Information Systems, Inter-Organizational Systems, P2P & Grid Computing, IT Policy and Strategy, Telework, Dashboards, and Information Systems Agility.
Her research was published in two books. One is "Content Analysis and Empirical Field Testing of a Web-Based Med Watch Decision Support System (MWDSS). The other title is "Revisiting Agility to Conceptualize Information Systems Agility". The journals which published her research are International Journal of Business Information Systems, E-journal of Digital Enterprise, Journal of Global Management Research and Journal of Digital Business. A few of the conference papers that she has presented have been to conferences such as ABIT, American Conference on Management Information Systems, Decision Sciences Institute and International Conference on Information Systems.