Indiana University of Pennsylvania, USA is largest of the state-owned universities in the Pennsylvania State System of Higher Education. It was founded in 1875 with 225 students in one building. Since then, it has grown in size and stature to today's global center of learning with over 14,000 students from every corner of the world pursuing degrees in over 100 undergraduate majors with a variety of internship and study-abroad programs, more than 40 master's degree programs, and ten programs leading to the doctoral degree. IUP's range of opportunities and quality of instruction are characteristic of any big U.S. university; yet at IUP, close/one-to-one relationships develop within the teaching framework, and a strong sense of community prevails.
IUP has been ranked among the leading institutions by several major publications for the combination of academic excellence and affordable prices. The publications include The Princeton Review's Best Colleges publications; Donald Asher's Cool Colleges: For the Hyper-Intelligent, Self-Directed, Late Blooming and Just Plain Different; Kiplinger's Personal Finance Magazine; Arco's Dollarwise Guide to American Colleges; Barron's Best Buys in College Education; The New York Times; Money magazine; and U.S. News and World Report, among others.
IUP's primary campus is located in Indiana, Pennsylvania, a safe, friendly community in Western Pennsylvania.
It is within easy reach of a range of outdoor activities and tourist attractions such as the Niagara Falls as well as urban locations such as Pittsburgh, New York, Washington, D.C, etc.
IUP has partnered with many institutions worldwide spread over all continents and major regions of the world for students to be a part of the Study-Abroad Program. This gives students an opportunity to experience other cultures. Some of the partnered institutions are located in Australia, Brazil, Canada, China, Costa Rica, Finland, France, Germany, Hong Kong, India, Italy, Japan, Mexico, Netherlands, New Zealand, South Africa, Spain, Thailand, and United Kingdom.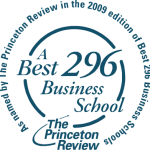 Eberly College of Business & Information Technology has been ranked amongst the Best 290 Business Schools by The Princeton Review
The Association to Advance Collegiate Schools of Business (AACSB)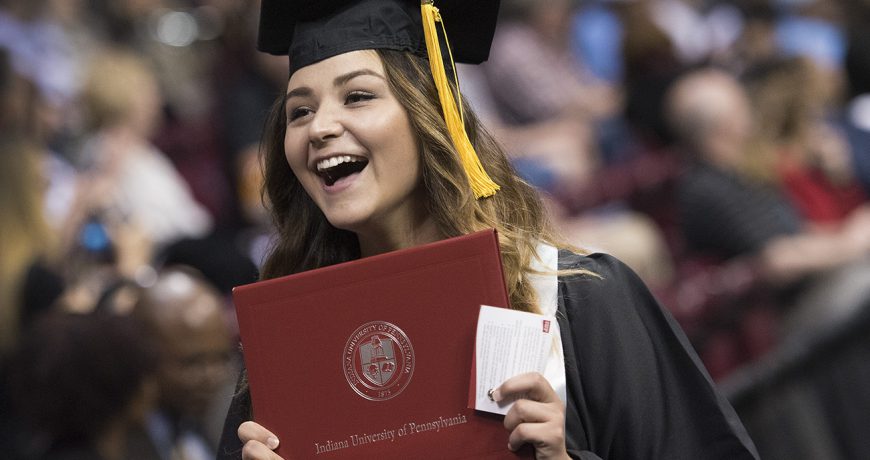 AACSB-accredited schools have the highest quality faculty, relevant and challenging curriculum, and provide educational and career opportunities that are not found at other business schools.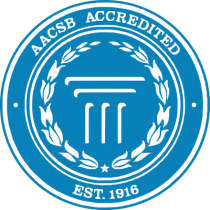 IUP is accredited by AACSB International, the premier accrediting body for business programs worldwide.
AACSB Accreditation represents the highest standard of achievement for business schools worldwide. Less than 5% of world's 13,000 business programs have earned the AACSB accreditation. AACSB-accredited schools produce graduates that are highly skilled and more desirable to employers than other non-accredited schools.
Employers want quality business graduates from quality business schools; graduates they know will perform on day one. This is why it is so important to choose an AACSB-accredited business program that will teach you the knowledge and skills employers require.
AACSB-accredited schools are considered to be the best business schools in the world. Their Undergraduate, Master's, and Doctorate degree programs have passed rigorous standards for quality. AACSB-accredited schools have better programs, better faculty, better students, more international students, more employers that recruit from them, and graduates that receive better remuneration.
The Eberly College of Business and Information Technology
The Eberly College of Business and Information Technology at IUP enrolls approximately 2,500 students. The size of the student body allows the College to offer a lot of program options including Accounting, Entrepreneurship and Small Business Management, Finance, General Management, Human Resource Management, International Business, Management Information System, Marketing and Supply Chain Management.
The Eberly College is accredited by AACSB International, the premier accrediting body for collegiate business programs. Only about 5% of all colleges and Universities worldwide and about 25% in US hold AACSB International accreditation. Eberly College of Business and Information Technology is included in the Princeton Review's Best 296 Business Schools guidebook since 2005.