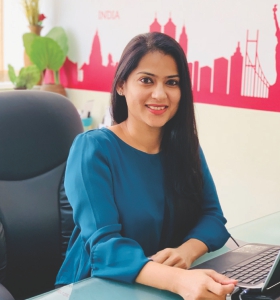 Divyashree Ravishankar
Associate Director
PES-IUP Management Programs,
Bangalore
We not only aim at making our students experts in their respective business domains but also strive for holistic business training. They interact with peers and professionals globally through carefully planned co-curricular activities, cross-cultural symposiums and corporate workshops. They help our students in gaining different perspectives, evaluating themselves critically, and preparing them to face the global environment.
India Study Tour is an educational, entertaining and exciting learning experience for students. Students will be visiting the world famous Taj Mahal, one of the 7 wonders of the world as well as many historic sites in Jaipur, Delhi, Bangalore and Mysore. PES-IUP MBA students will also accompany them most of the time. Both PES and IUP students will be given facility tours of leading multinational companies and an opportunity to meet with company executives. The highlight of the visit will be a one day symposium involving half-dozen expert speakers on a variety of topics pertaining to India. A "Cultural Evening" will feature performance by a professional group called Nadam. Students will also have an opportunity to meet with the alumni of the IUP India MBA program.
Discover Norway
Fully sponsored Norway Symposium
Close to two weeks of real world experience
Cross cultural experience
Interaction with industry experts
Global networking opportunity
Workshops
We were excited to be a part of the fully-sponsored symposium to Norway. We thank PES-IUP for this once-in-a-lifetime  opportunity to learn about the robust economy and business environment in one of the richest regions of the world (Scandinavia) as well as explore and experience the marvelous sights, people, places and culture of Norway.
It was fascinating to visit Norwegian organizations and to learn first-hand how the country has been able to operate prosperous old-economy industries while maintaining its stunning natural landscapes.
Manasa Shekar and Adithya Hrudaya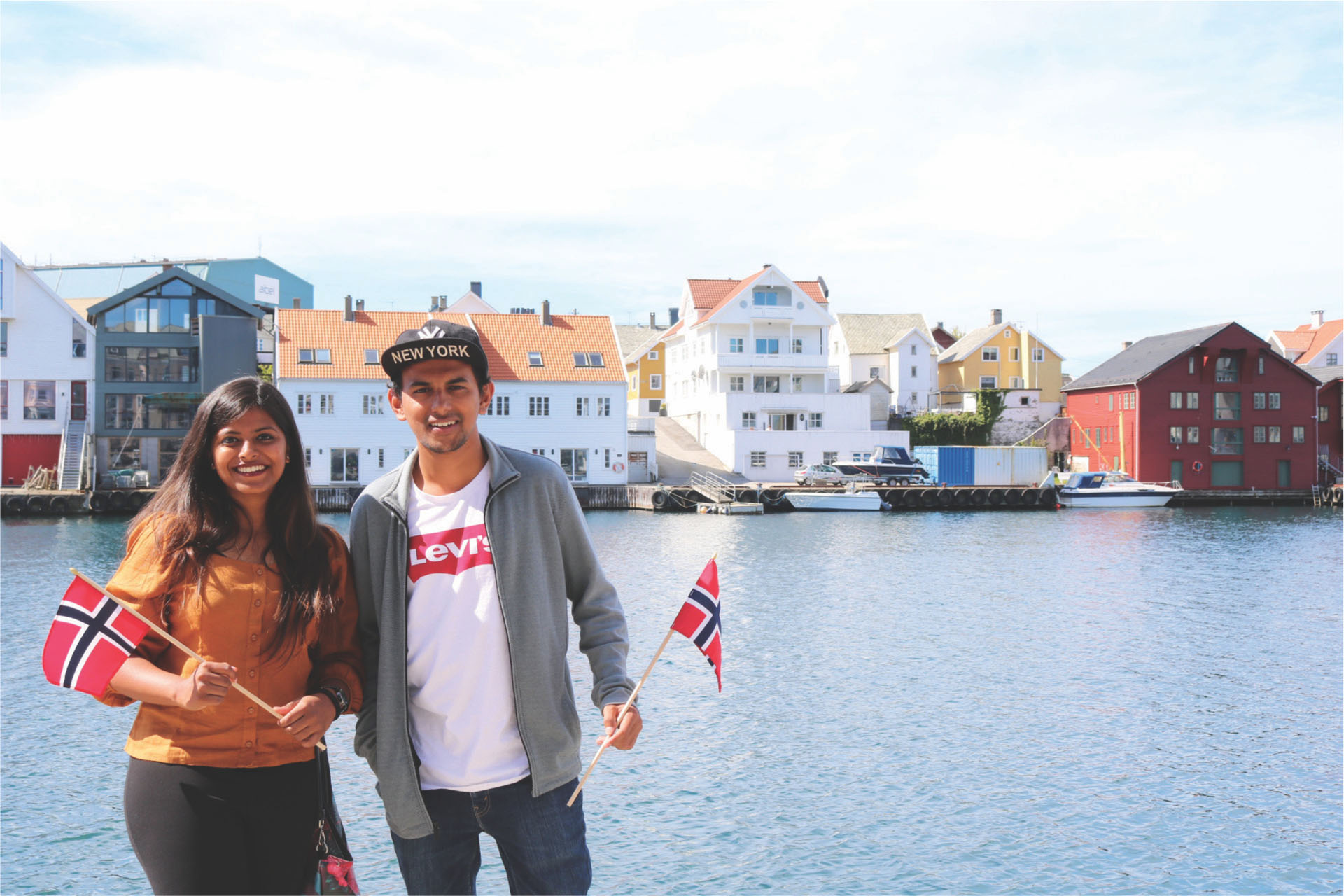 ANNUAL INTERNATIONAL SYMPOSIUM
The PES-IUP Program offers its students umpteen additional opportunities to obtain global and cross-cultural experience with the help of its network of educational partners and globally-dispersed alumni diaspora. The Annual International Symposiums have taken our students to Sri Lanka, Mauritius, Germany, France, Switzerland, Netherlands, Belgium and Norway, to name a few countries, exposing them to the local economy, history and culture.
INTERNATIONAL STUDENT TESTIMONIALS

I have visited one of the Seven Wonders of the World and made life-long friends in India. I will forever be grateful for how India has impacted my life
Lisa Ray Fletcher

I was impressed with every aspect of India and especially about the visit to the beautifully-maintained and planned campus of Infosys, the poster-child of Indian IT industry. This uniquely constructed campus felt like an artistic representation of what makes Infosys successful, which I felt were attention to detail, innovation, creativity, and diverse thinking.
David Prushnok

Discover India was one of the best experiences I have made friends for life. I expanded my global knowledge and experienced personal growth. India has many beautiful sites and unique attributes you will never be able to experience anywhere else. I learned so much from Indian culture and they learned from ours.
Alexandria Lazarchik