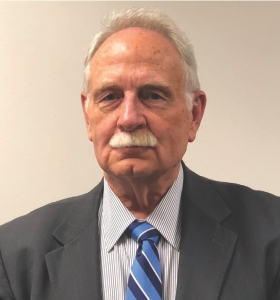 DEAN'S MESSAGE
---
Dr. Robert C. Camp
IUP
The global executive of today faces a complex array of challenges. Only a few years ago, most of the competition was up the street or around the corner. Today, the competition may be a multinational corporation or a government-sponsored conglomerate with headquarters and production facilities on the far side of the world. A tool kit of analytical skills is not enough preparation for today's global executive. To be successful, you must have a multi-cultural perspective and finely honed communication skills.
The business programs offered by IUP faculty have been designed to sharpen both decision-making and human relation skills so that graduates can compete successfully in this global environment.
We are especially proud of our partnership with PES in Bangalore, India. That partnership gives you the opportunity to work with world-class faculty in a cross-cultural environment.
Our faculty members have strong academic training and real-world experience. Furthermore, many of them have executive or consulting experience with major corporations.
The Eberly College of Business and information Technology at IUP has a long tradition of training individuals for successful careers in both business and information technology. The Eberly College has about 20,000 alumni. Many of them hold high-level positions in major corporations and accounting firms. Many others are successful entrepreneurs. There is substantial evidence that these graduates have been well prepared for today's competitive environment.
The Eberly College has over two dozen academic partners throughout the world. On the main campus, the Eberly College enrolls students from approximately 40 different countries. You'll benefit from networking with students from all over the world.
The Eberly College is accredited by AACSB-International, the premier accrediting body for collegiate business programs worldwide.