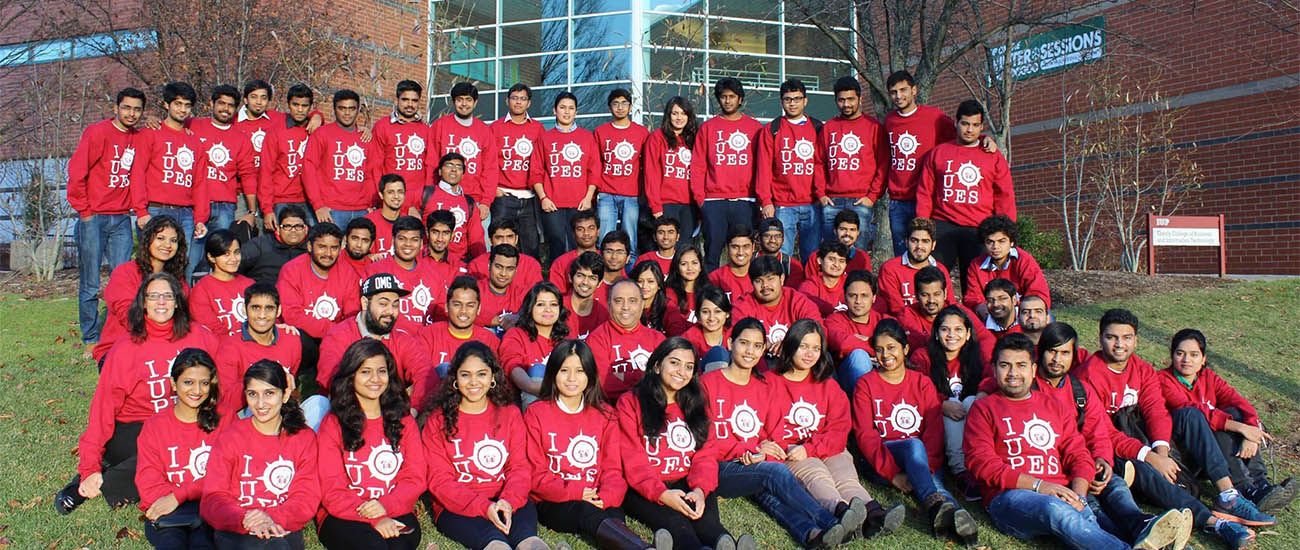 International students studied in India
Counties visited by PES-IUP students
IUP faculty have taught in India
Students from India have studied in the U.S.A
ELIGIBILITY



Prospective students with Bachelor's Degree in any discipline (3 or 4-year degree; 1st class preferred) and a GMAT score 450 and above/MAT score 500 and above/PESSAT score 500 and above/CAT 50th percentile and above/GRE score 300 and above will be accepted. Final year degree students are also eligible to apply.
DOCUMENTS FOR ADMISSION
Students who have finished their bachelor's degree (3 or 4-year degree) as well as current final year degree students can apply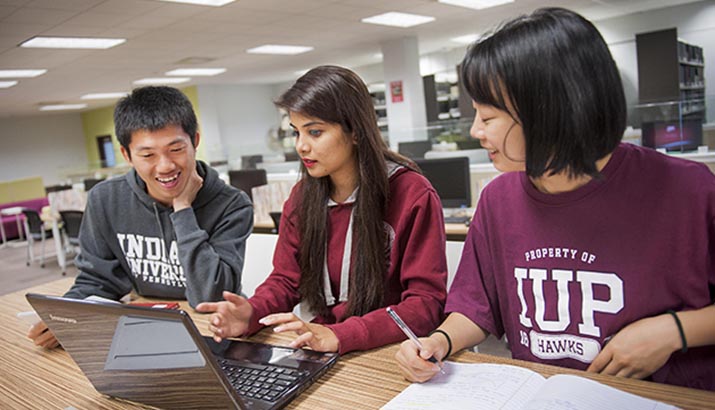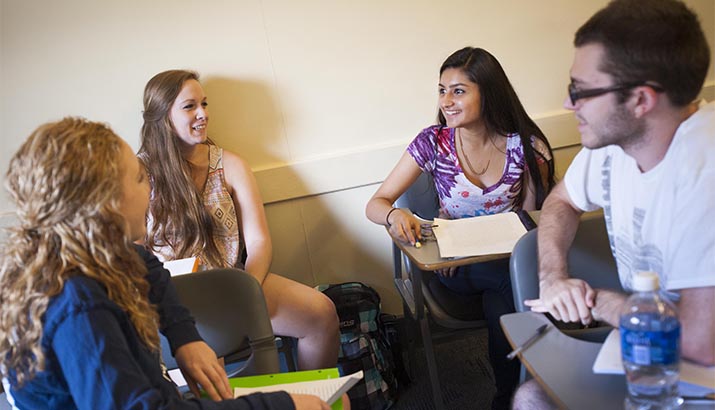 ELIGIBILITY



Prospective students with 10+2/Grade 12/A-Level/equivalent in any discipline and a SAT-I (Scholastic Aptitude Test) scores can apply. TOEFL/IELTS scores may be required for students from specific backgrounds. SAT & TOEFL can be taken during the first semester after obtaining Provisional Admission.
DOCUMENTS FOR ADMISSION
Students who have finished their grade 12/equivalent (any recognized system/board worldwide) as well as current students who are appearing/have appeared for Grade 12/equivalent
SUMMER CERTIFICATE PROGRAM
IUP has partnered with PES to organize short-term Summer Certificate Programs for students from India. the students will attend nearly a dozen workshops in business areas such as Investment Planning, Project Management, Supply Chain Management, Customer Relationship Management, E-Commerce, Small Business Planning, Database Management, etc. the workshops will be taught by industry experts and by faculty with doctoral degrees and extensive industry experience. In addition, the students will visit companies in industries such as manufacturing, retail/wholesale, financial, and healthcare sectors. Students will also have the fun of visiting world-famous sites in Niagara Falls, New York, Washington, D.C., and Pittsburgh. Students will participate in special events on July 4, the American Independence Day!