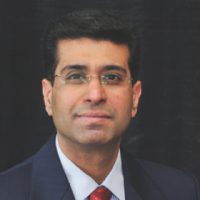 Dr. Framarz Byramjee
Chairperson; Professor, Department of Marketing
Ph.D., Florida Atlantic University
M.S., Florida Atlantic University
B.E., University of Bombay
Professor Byramjee has extensive experience in teaching undergraduate and graduate courses in the areas of Marketing Research, Real World Applications of Marketing, International Business and Marketing Logistics.
His research has been published in the journals like Applied Business Review, Global Journal of Business Research, Journal for Advancement of Marketing Education, Journal of Academy of Business and Economics, PES Business Review, Competitiveness Review, Journal of Digital Business and American International College Journal of Business.
Prior to joining IUP, Professor Byramjee worked in Florida Atlantic University and Chemical Company of the House of Godrej.