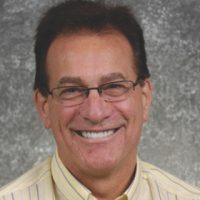 Dr. Geoffrey Tickell
Professor, Department of Accounting
Ph.D., Monash University
GDipBus., Deakin University
B.E., Deakin University
Professor Tickell has extensive experience in teaching undergraduate and graduate courses in the areas of accounting and financial system analysis.
His research was published in journals like National Business Education Yearbook, NBEA Yearbook, A.I.I.E Transactions, Academic Exchange Quarterly, Academy of Entrepreneurship Journal, Accounting Educator, Administrative Science Quarterly, Applied Business Review, Bulletin of Mathematical Biology, College and Research Libraries, CPA Journal, Family Business Review and many more.
Prior to joining IUP, Dr.Tickell worked in Monash University, University of the South Pacific, Deakin University, Holmesglen Institute of Technical and Further Education, Ministry of Education and Australian Taxation Office.