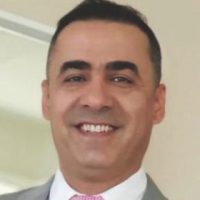 Dr. Hussam Al-Shammari
Professor, Department of Management
Ph.D., University of Texas
M.B.A., Yarmouk University
B.A., Yarmouk University
Professor Al-Shammari has extensive experience in teaching undergraduate and graduate courses in the areas of strategic management and international business.
His areas of interest in research include CEO compensation, corporate governance, IPOs, outsourcing and strategic planning. His research has been published in the journals like International Journal of Commerce and Management, Journal of Management and Organization, Journal of Business Research, Entrepreneurship Theory and Practice Journal, International Journal of Commerce and Management, Advances in Competitiveness Research and Wall Street Journal. He has also contributed a chapter to a book on outsourcing.
Prior to joining IUP, Dr.Al-Shammari worked in Hashemite and Yarmouk Universities in Jeordan from 1998 to 2002.
Since joining IUP in 2006, Dr.Al-Shammari has been actively involved in service to IUP at all levels: department, college, university and community. At the department level, he has been serving as a member and chair of several committees including the graduate and undergraduate curriculum committees and the summer school, recruitment and research committees. At the college level, he has been serving on the information technology, academic integrity, graduate curriculum and undergraduate curriculum committees as well as the strategic planning council. At the university level, he has served on the university-wide search committee for the dean of the School of Graduate Studies and Research. He has also provided several services through the office of international education at IUP.